FORGE—Facilitating Opportunities Recruitment, Guidance, and Engagement—is DMSE's program for alumni relations and professional development. The goal is to strengthen the connections that our alumni have with each other, as well as with our faculty, staff, and current students. We want to show through our programming that even after DMSE students graduate, and even if they move far from the Boston Area, they never stop being part of the DMSE community.



Our Program
FORGE programming includes social events, mentorships between alumni and current students, career panels, and an introductory blacksmithing course.
Social Events
Cocktail hours, trivia nights, dinners and other networking events are for alumni near and far from MIT's campus. These events are also open to the entire DMSE community, with a mix of faculty, staff, and current students attending.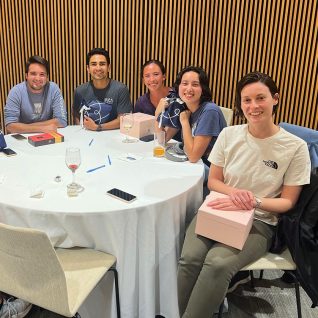 Learning Activities
Short courses and other learning opportunities give our alumni access to DMSE's educational resources. New educational programming, for example, is an introductory class in DMSE's blacksmithing workshop called "FORGE in the forge."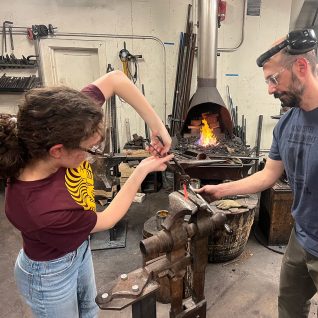 Alumni Panels
These events give alumni the chance to talk to our undergraduate or graduate students about their workplaces and discuss any open internships or full-time positions. Past events include small groups of alumni from a single company, such as Corning or startup Phoenix Tailings, and alumni from diverse industries, from manufacturing to food science.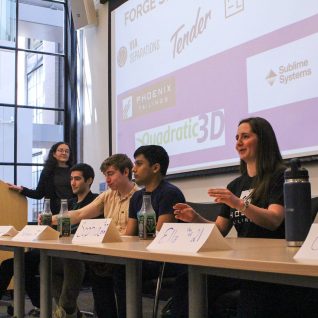 Mentorship One-on-Ones
These opportunities give alumni the chance to guide the next generation of materials scientists while they're still students. FORGE has had a successful one-on-one mentorship program for the past two years. More than 30 students have been matched with alumni who work in their fields of interest, with overwhelmingly positive feedback from mentors and mentees.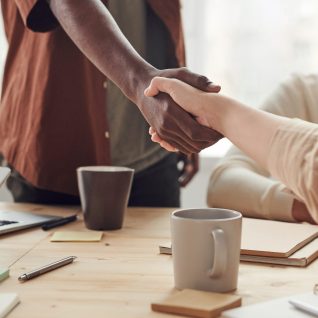 My mentor was incredibly helpful, had lots of advice to give, and made me feel heard and supported.

Sara Fernandez bs '23
If you're interested in getting involved with FORGE, please email dmse-forge-initiative@mit.edu.
Events
Check out current social, learning, and networking opportunities from FORGE.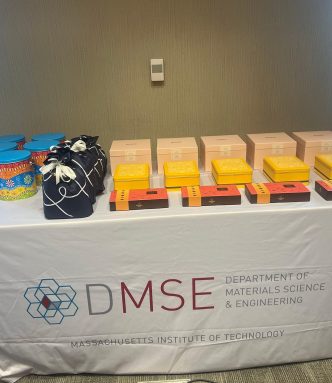 Photo Gallery