When applying to graduate school at MIT, you are applying to a specific department. It's important that you indicate on the application the degree and program that you wish to pursue. Your application is then evaluated by the appropriate department, and you are notified of the result. Even if your objective is to enter an interdepartmental program, you must still apply through one of the participating departments. All graduate students must have a primary affiliation with and be registered in a single department.

DMSE offers two graduate degrees: Master of Science (SM) and Doctor of Philosophy or Doctor of Science (PhD/ScD).
Interdisciplinary Graduate Programs
DMSE graduate students can pursue three interdepartmental programs involving academic training and requirements outside the department: Archaeology and Archaeological Materials, Program in Polymers and Soft Matter, Technology and Policy Program, and Computational Science and Engineering.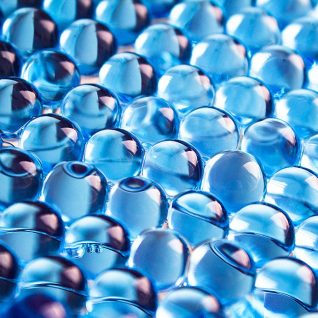 How and When to Apply
In your application, you will provide the following information:
Research field(s) of interest
Personal information
Names and e-mail addresses of three letter of recommendation writers. (We recommend that you notify your evaluators before October 1 to give them time to prepare and submit their evaluations by December 1. Once you have submitted your online application, instructions to your evaluator will automatically be generated and emailed to them.)
Scanned copies of your college transcripts
For international students, your official TOEFL/IELTS scores (for more information, see "Other Application Information" section below)
Application fee of $75
Awards (List any prizes, fellowships, and honors that you have received.)
Publications (List any technical publication that you have published or are preparing.)
Presentations (List any talks, seminars, or other types of presentations that you have delivered at a scientific conference or similar events.)
Research experience (List any research experience that you have had.)
Teaching and work experience (List any teaching and relevant work experience—for example, internships—that you have had.)
Other experience (List any other relevant experience that you have had, such as military, volunteering, or travel.)
Responses to short answer essay questions:

Why do you want to study material science and engineering? [150 words]
Why are you a good fit for DMSE at MIT? [100 words]
How does earning a graduate degree fit with your professional life goals? [150 words]

Anything else you'd like to share. Please tell us anything else about yourself that you think we should know. (No word limit)
Applications for the September admission to the SM or PhD program must be submitted using the online application portal by 23:59 EST December 1. Applicants are encouraged to submit their applications as early as possible and are responsible for ensuring that all admissions credentials are submitted on time. Your application will not be reviewed until all materials have been received.
Other Application Information
IELTS/TOEFL Exam
For applicants whose primary language is not English, your IELTS or TOEFL exam scores are required.

For IELTS, the minimum score required is 7. Send electronic scores to MIT Graduate Admissions.

For TOEFL, the minimum score required for the internet-based test, or iBT, is 100; the minimum score required for the paper-based test, or PBT, is 600. The code for MIT is 3514; DMSE's department code is 69.
Exam Requirement Waiver
Some students may qualify for a waiver of the IELTS/TOEFL requirement. Describe how you meet one of the following criteria.
Are you a student who has attended elementary/secondary schools that provide instruction primarily in English?
Are you a student who will have received an undergraduate degree from an institution that provides instruction primarily in English?
Are you a student who has been in the US for three years and will have received a degree from a US institution before entering MIT?
Include a statement requesting the waiver in the supplemental materials page on the online application.
The Office of Graduate Education offers fee waivers for US citizens and US permanent residents who demonstrate financial hardship, are current or former members of the United States Armed Forces, or who have participated in special fellowship programs, including MIT-sponsored diversity programs (e.g., MIT Summer Research Program, CONVERGE). 
Early September
Application opens.
December 1
Completed applications are due.
December to February
Application review happens.
January
Interviews will be carried out by DMSE faculty members.
Late January to early February
Admission decisions are sent to candidates and invited to visit MIT.
Late February and early March
Admitted applicants visit MIT and the department during one of our visit days opportunities
April 15
Admitted students decisions are due.
Many questions are answered in this section. Before contacting MIT DMSE Graduate Academic Office concerning graduate admissions (dmse-admissions@mit.edu), please review the questions below.
Effective the Fall 2024 admissions cycle, the department will not accept GRE scores as supplementary material.

You will be notified by email when we receive your application. You will also be able to check the status of your application & supplemental materials via the online application. You will receive a final confirmation once all materials have been received and added to the application file (recommendation letters, transcripts, test scores). This confirmation will be sent before January 31.

If, on January 31, you have not heard that the application is complete, please email the department.
We can make no preliminary evaluation based on one or two qualifications. The Admissions Committee carefully reviews the entire application (recommendations, essay, grades, test scores, previous research experience, etc.) in making its decisions.
Yes, while many of our admitted students have an undergraduate background in materials science and engineering, the remaining students have training in fields such as biology, chemistry, chemical engineering, physics, electrical engineering, or mechanical engineering.
Yes, we consider our own undergraduates for admission to all of our graduate programs.

Admission decisions are made by a departmental committee. The decision is based on overall qualifications, independent of research interest. If you bypass the regular admissions route, you risk having your application misplaced. Please direct all admission related inquiries to dmse-admissions@mit.edu.
Students are urged to wait for official admission to DMSE before contacting faculty regarding research assistantships and thesis supervision.
A number of funding opportunities are available for graduates students at DMSE. These appointments pay tuition, a competitive stipend, and health insurance. Students are encouraged to apply for outside fellowships to help finance their graduate studies. Some domestic students are supported by NSF, NDSEG, Hertz, and Whitaker fellowships, as well as other government and corporate sources. Some international students are supported by their government or a scholarship agency (e.g., Samsung scholarship, ILJU, Royal Thai government) Kwanjeong Scholarship, Canadian NSERC.
The DMSE graduate program requires on-campus attendance at classes that are offered during the day and generally meet 2-3 times per week. Please refer to the MIT Office of Graduate Admissions for information about special student admissions and MIT advanced study program.
DMSE graduate students normally take about 5 years to earn the PhD

MIT has a qualifying procedure for the doctoral degree, so even though you have already earned a master of science degree at another institution, if you receive admission here, you would be admitted as a master of science degree student with the option to bypass the master's degree and go directly into the doctoral program provided that you successfully pass the qualification procedure. Some students admitted in this category may choose to complete another master's degree in DMSE before working on their doctoral  program. 

Specific questions about transfer credits and other matters can be discussed with the Academic Office after admissions letters have been sent.

Students applying to the PPSM or Archaeological Materials interdepartmental doctoral program should review those programs' qualification procedure.
Prospective applicants are welcome to visit MIT. You can arrange a tour of the campus through the MIT Admissions Office. Admitted students are encouraged to visit on one of our two weekend-long visits (arrive Thursday early evening and depart Sunday morning) in March to become acquainted with the department, with MIT as a whole, and with Boston and Cambridge. Food and lodging are supplied as is part of the airfare.
The criteria for admissions is the same. The Admissions Committee does not make a distinction in the application evaluation process.
No. DMSE does not require applicants to complete the "Record of Subjects Taken" in the online application.
On rare occasions, deferral requests are approved for one year. Approved deferrals will only be for admission and not for any departmental financial aid award a student received upon admission. Applicants must contact the department to ask about a deferral before February 1.
Department of Materials Science and Engineering
Graduate Academic Office
Building 6, Room 107
77 Massachusetts Avenue
Cambridge, MA 02139
dmse-admissions@mit.edu