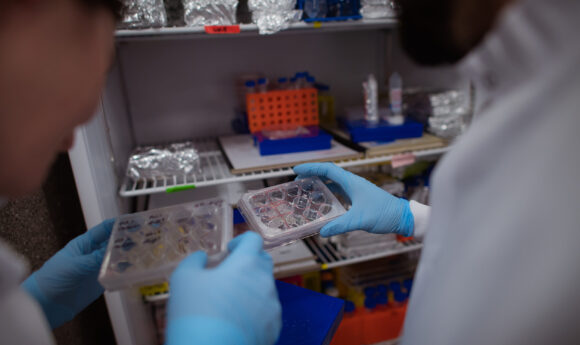 Postdoctoral associates and fellows at DMSE are supervised by faculty members as they focus on research and gain academic experience. The department hosts 50 postdoctoral fellows and associates, who make up an essential part of the DMSE community.
Resources for Postdocs
A postdoctoral associate is an employee paid by a sponsored research grant administered through MIT. Postdoctoral fellows typically receive a stipend from an outside agency, whose funds sometimes are administered through MIT. Postdoctoral fellows are not employees of the Institute. More information about the difference.
Changing from one postdoctoral status to another can have a number of implications, including eligibility for benefits, eligibility for certain visa types, tax implications, insurance rates, and more. Please see the Office for the Vice President for Finance's notice detailing some of these changes. If you will be changing status, it is important to be sure to speak with Michele Harris, Human Resources Administrator to discuss your particular change in benefits and tax status.
Postdoctoral salary levels are set by the Vice President for Research based on years of experience in accordance with the NIH stipend rates. Please consult the Vice President for Research's webpage for more information on the current minimum salary levels.
Postdoctoral associates with at least one-year appointments accrue 15 days of vacation time during their first year, and 20 days each year thereafter. All vacation time must be reported in the SRS Vacation Tracker within 30 days of the trip. Postdoctoral associates should consult with their supervisors prior to taking time off from the laboratory. Postdoctoral fellows do not formally accrue vacation time. However, MIT expects that fellows receive the same vacation time as associates. Postdoctoral fellows should consult with their supervisors before taking time off from the laboratory.
Postdocs who receive payment through MIT are paid twice per month, on the 15th and on the last business day of each month.
Postdoctoral researchers are typically appointed on one-year terms renewable by mutual agreement and funding availability. The maximum length of a postdoctoral appointment at MIT is five years.
Please notify your supervisor and group administrative assistant as soon as possible in advance of your departure date. Please also be sure to email dmse-hr@mit.edu to notify them of your ending appointment. See the departure checklist.
At least 30 days before traveling, it is important to discuss your travel plans with the International Scholars Office so that they may advise you on any additional steps to prepare for your trip.
Postdoctoral scholars complete development reviews on a yearly basis as part of their continued growth and mentorship as a scholar at MIT. These reviews are opportunities for you and your faculty mentor to discuss your progress, career plans, publications, professional goals, and experience working in the laboratory.

DMSE human resources will contact you prior to your appointment extension. However, for reference, you may review the Annual Development Form at any time.
Contact
DMSE postdoctoral scholars are encouraged to contact the DMSE human resources team with questions regarding appointments, visas, benefits, health insurance, and more. Postdocs are welcome to visit Building 6, Room 101.
DMSE HR Team
André Obin
Human Resources Coordinator
Priyanka Chaudhuri
Senior Human Resources Representative
Mike Coniglione
Human Resources and Operations Assistant