Materials science and engineering is a multidisciplinary field that explores the structure, properties, synthesis, and processing of materials. The undergraduate program, called Course 3 at MIT, will provide you with a comprehensive education in materials science and engineering, exploring the fundamental principles of materials and how they're used in various industries.

Why Major in Materials Science and Engineering?
Materials science and engineering studies encompass a wide range of materials and their applications, provide opportunities for hands-on learning in state-of-the-art labs, and offer graduate-study options that empower students to pursue advanced research.
Breadth of Study
As a DMSE major, you'll delve into a vast array of materials—from metals and ceramics to polymers and composites—understanding how their composition and structure influence their behavior. This breadth of study will allow you to explore areas such as nanotechnology, biomaterials, and materials for electronics. What's more, you'll be at the forefront of developing eco-friendly materials, recycling technologies, and energy-efficient systems.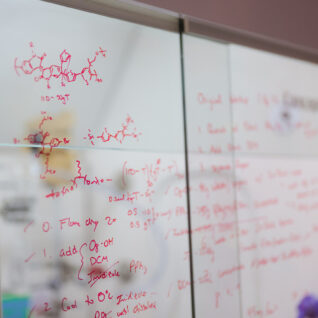 Hands-on Learning
DMSE faculty provide students with an immersive understanding of the mechanisms, structures, and processes that affect material properties, and much more: they challenge students to become innovators. As a DMSE student, you'll be in the lab every semester, designing your own projects, analyzing the results, and calculating how your solutions will affect the wider world.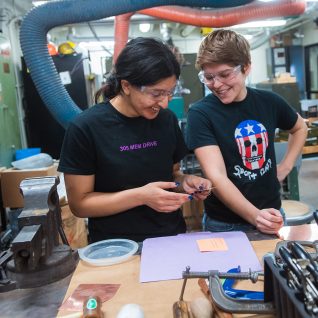 Flexibility
DMSE undergraduates pursue graduate degrees in materials science and engineering, bioengineering, chemical engineering, physics, and civil engineering, among other STEM graduate fields. With the appropriate electives in DMSE's undergraduate program (usually in the more flexible Course 3-A), students are also prepared for graduate studies in law, medicine, finance, and business.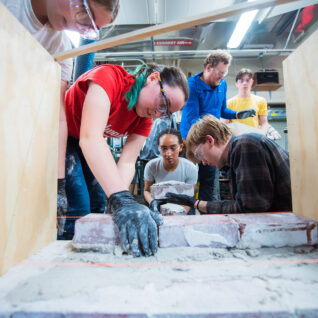 What Jobs Do Materials Science and Engineering Majors Get?
Many DMSE graduates find positions as professional engineers in manufacturing, technology, energy, and other technical fields. Some students apply materials innovation and entrepreneurship to pursue work in business, finance, public policy, and health care.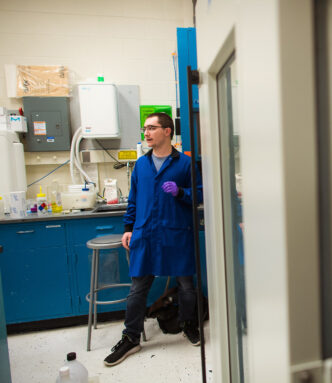 I chose Course 3 because it is a super flexible major and spans a very large sector of disciplines – for instance, if you're interested in sustainability or energy, biomedical, metals, etc., everything can be improved if we can design better materials.

Katherine '23
ABET Accreditation
The Bachelor of Science degree in Materials Science and Engineering (Course 3) is accredited by the Engineering Accreditation Commission of ABET, the accreditation board for post-secondary education programs in applied and natural sciences and engineering. In consonance with the ABET accreditation criteria, the Bachelor of Science in Materials Science and Engineering curriculum is developed and monitored to ensure graduates will gain the following:
Graduates of DMSE will be able to do the following:
Identify, formulate, and solve complex materials science and engineering problems by applying principles of engineering, science, and mathematics
Apply engineering design to produce solutions that meet specified needs with consideration of public health, safety, and welfare, as well as global, cultural, social, environmental, and economic factors
Communicate effectively with a range of audiences
Recognize ethical and professional responsibilities in engineering situations and make informed judgments, which must consider the impact of engineering solutions in global, economic, environmental, and societal contexts
Function effectively on a team whose members together provide leadership, create a collaborative and inclusive environment, establish goals, plan tasks, and meet objectives
Within a few years of graduation, DMSE graduates will do the following:
Hold positions in academia, industry, national laboratories, government agencies, or non-profit organizations that require advanced understanding of materials science and engineering.
Apply deep knowledge of technical fundamentals to address societal needs in materials science and engineering.
Develop innovative technologies and solutions to materials science and engineering problems in the nation and the world.
Bring leadership to multidisciplinary teams in academia, government, industry, or nonprofits, communicating effectively and working collaboratively.
Foster innovation by conceiving, designing, and implementing new products, processes, and systems in enterprise and social contexts.