Breaking ground with green cement
Startup Sublime Systems has developed a way to produce cement using electrochemistry instead of heat powered by fossil fuel.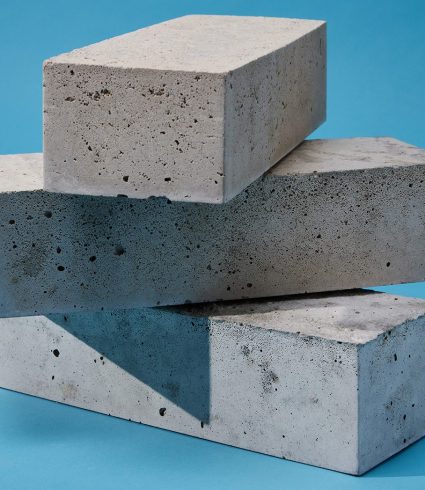 Bob O'Conner Photography/Sublime Systems
What it is
Sublime Systems makes low-carbon cement, using electrochemistry instead of heat and combustion to transform minerals into the building material.
Why it matters
Cement, the binding ingredient in concrete, is the most widely used manufactured material—and it's responsible for 8 percent of the world's carbon emissions. To make cement, limestone is put in a kiln and heated to 2,500 degrees Fahrenheit (1,400 degrees Celsius), requiring a huge amount of energy and fossil fuel. That's the first way cement production generates carbon dioxide. Then the heat causes the limestone to decompose, emitting yet more of the greenhouse gas. Sublime has put an eco-friendly spin on the traditional method, using an electrochemical approach, powered by renewable electricity, to break down the minerals. The result is a cement powder that reacts with water to gel and harden into the same concrete that has been used for millennia. The process can virtually eliminate the carbon dioxide output of cement production.
 
On a global scale, Sublime's technology can resolve the clash between ambitious climate goals—reducing greenhouse gas emissions to zero by 2050, a deadline set by the International Energy Agency—and the increasing rate of building construction. "We're more urban than we've ever been, and the amount of cement we need is staggering," said co-founder and CEO Leah Ellis. "We don't just have to make green cement now; we're going to have to make green cement forever."
Cement, the binding ingredient in concrete, is responsible for 8 percent of the world's carbon emissions.
How it started
Back in 2018, Ellis was a postdoctoral fellow at MIT studying with inventor and repeat entrepreneur Yet-Ming Chiang, Kyocera Professor in the Department of Materials Science and Engineering. Chiang got Ellis thinking about the growing problem of cement production emissions and the opportunity to decarbonize the industry using increasingly abundant and low-cost renewable energy. Soon after, she and another MIT student began working backward from the notion of electrifying cement production to develop a sustainable material that could be cost-effective, easily scalable, and just as durable as traditional cement. With support from Chiang and investors, the idea of designing a zero-carbon cement became a reality, and Sublime Systems was born.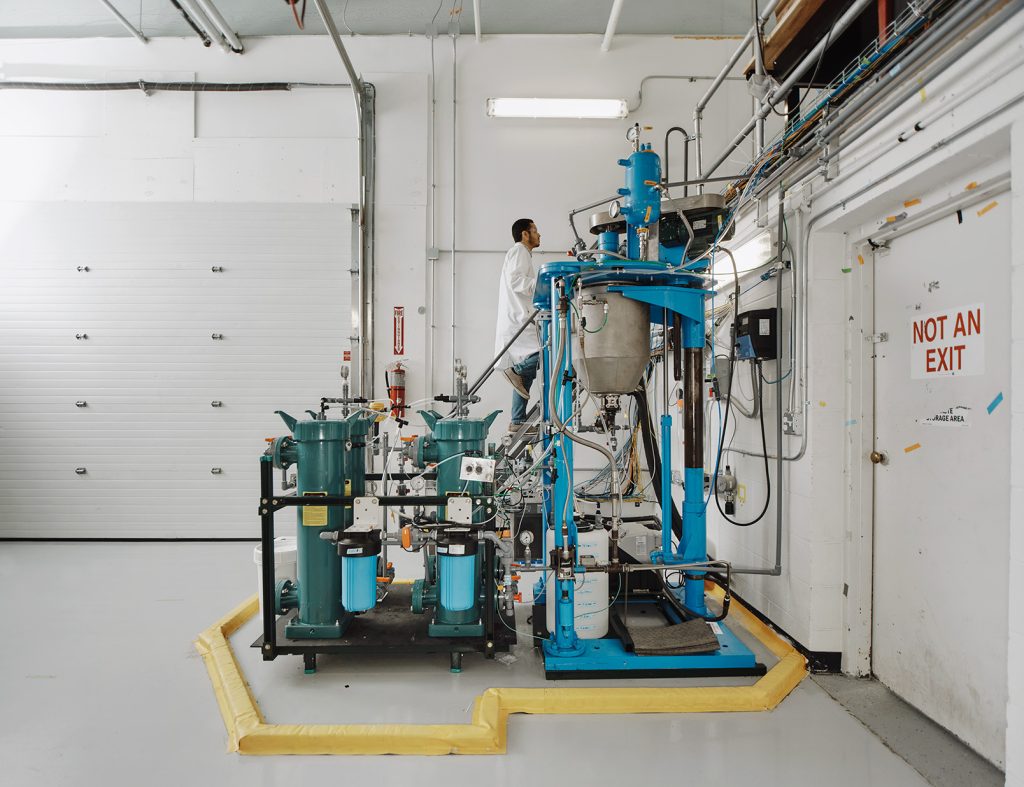 What's next
"Swift and massive impact on global CO2 emissions" is the company's goal, Ellis said. Sublime raised more than $45 million in funds to accelerate production at its Somerville, Massachusetts, plant, which can produce up to 250 tons of cement a year. As the company scales up production—to 100 tons a day and beyond—it's looking to take its business international. "If you look at where the most cement is going to be used in the coming years, it's places of burgeoning urban populations like India, Africa, and Southeast Asia."