Jason Sparapani
|
May 24, 2023
MIT grants tenure to DMSE's Rafael Jaramillo
Jaramillo's work includes making the first high-quality thin films of a new semiconductor family, helping shape an expanding new field.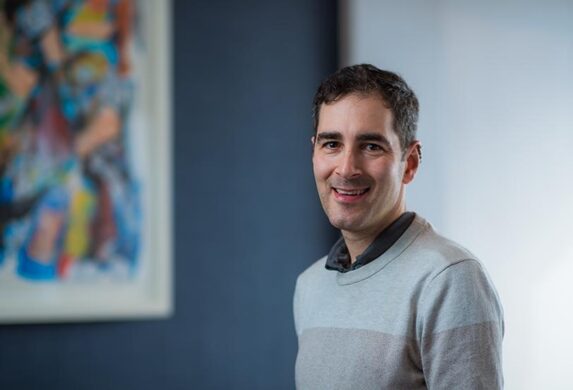 MIT has granted tenure to DMSE faculty member Professor Rafael Jaramillo. 

"This is a tremendous accomplishment," said DMSE head Jeff Grossman. "It's reflective of the remarkable creativity in Professor Jaramillo's pioneering research and commitment to educating and mentoring a new generation of scientists."

Jaramillo will assume his new title, associate professor with tenure, on July 1.

Jaramillo earned bachelor's and master's degrees in applied and engineering physics at Cornell University. He did doctoral work in physics at The University of Chicago, earning a PhD in 2008, and postdoctoral work at Harvard University and MIT before joining DMSE as assistant professor in 2015. 

His work combines atomic-scale engineering and innovative materials science processing approaches to invent new electronic materials. He created the first high-quality thin films of a new family of semiconductors, chalcogenide perovskites, in 2021. Since that breakthrough, the field has expanded rapidly, and the materials show promise in applications such as solar cells and lighting. His other work has included detailed studies of the response of semiconductor defects to light, and the implications for photovoltaics and telecommunications. 

As an educator, Jaramillo helped redesign DMSE's undergraduate curriculum, formed new classes, and injected new energy into existing ones, Grossman said. He also serves on several academic programs, undergraduate and graduate committees, and the department's space and infrastructure committee.

"Raf's scientific vision, dedication, and passion for education and service to MIT and beyond make him an enormous asset to all of DMSE," Grossman said.