10th Annual MADMEC Competition Results
October 13, 2016
The annual MADMEC competition run by DMSE Senior Lecturer Mike Tarkanian recently finished up its 10th year. Five strong teams competed for cash prizes by inventing new and created solutions to sustainability problems. Team PolyClean won first place for its clear, super hydrophobic coating. 
"For its invention, the PolyClean team — which includes PhD student Mukarram Tahir — won the $10,000 grand prize at yesterday's competition, hosted annually by the Department of Materials Science and Engineering (DMSE) and sponsored by Saint-Gobain and Dow Chemical. [The Soil Network] won a $6,000 second-place prize for inventing a novel soil treatment to fight erosion and retain nutrients, and [Hydroglass] took home $4,000 for developing a hydrogel that can be used to manufacture self-shading windows."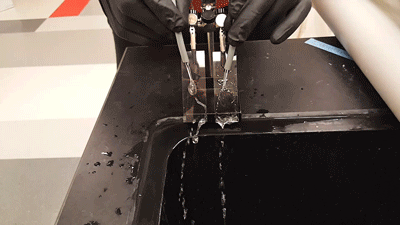 PolyClean demonstrates the hydrophobicity of its product. Treated surface on the left, untreated surface on the right.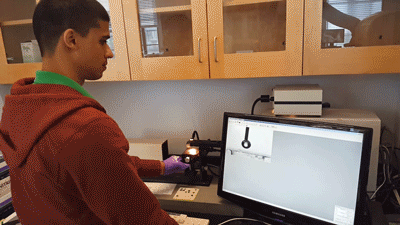 A magnified water droplet on screen retreats from the coated plate being raised into it without flattening at all.
Congratulations to the winners, and to every participating team for all your hard work! 
PolyClean, 1st Place

The Soil Network, 2nd Place

Hydroglass, 3rd Place

Outside References
Related Faculty
News Categories